Dealing with a growing pile of waste can be a daunting task, and the decision of whether to hire a skip or tackle the rubbish removal yourself can be a tough one. This comprehensive guide aims to help you navigate this dilemma by providing an in-depth look at both options, enabling you to make an informed choice based on your specific circumstances while considering UK laws and regulations.
Skip Hire: The Convenient Solution
Pros:
Convenience: When you opt for skip hire, you're choosing unparalleled convenience. A skip is delivered right to your doorstep, and once it's filled, it's swiftly taken away by the skip hire company. No need to make multiple trips to the local dump or recycling centre.
Time-Saving: Time is precious, and hiring a skip can save you a significant amount of it. Instead of spending your valuable time on waste disposal logistics, you can focus on your project, whether it's a home renovation, garden cleanup, or a commercial construction job.
Various Sizes: Skip hire companies offer a wide range of skip sizes, from small mini skips suitable for garden waste to large roll-on roll-off skips for major construction projects. This variety ensures that you can choose a skip size that perfectly suits your needs.
Cons:
Cost: Of course, convenience comes at a cost. Hiring a skip involves expenses such as delivery, collection, and disposal fees. However, many find that the time and effort saved outweigh the financial outlay.
Space Requirements: You'll need a suitable location to place the skip, which might not be feasible for everyone, especially those with limited space.
Access Limitations: In some areas, skip placement can be challenging due to limited access or strict local regulations. It's essential to check with your local authorities or the skip hire company for guidance.
UK Law and Skip Hire: In the UK, skip hire is subject to various regulations. You may need to obtain a skip permit from your local council if you plan to place the skip on a public road. Additionally, skip providers must adhere to waste carrier licenses and regulations set forth by the Environment Agency. Ensuring your chosen skip hire company complies with these regulations is crucial.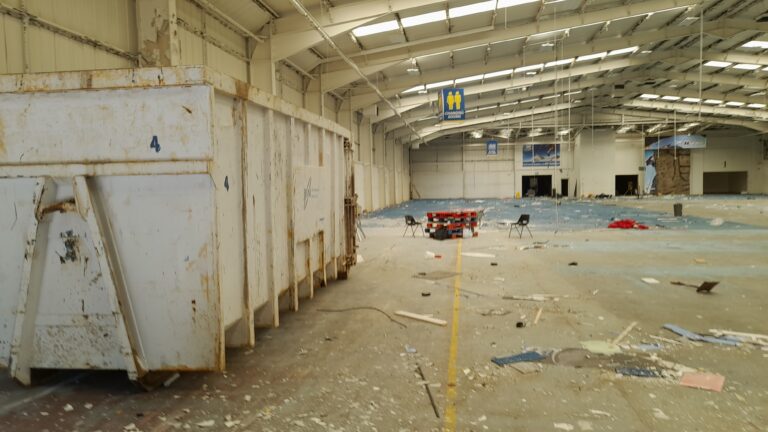 DIY Rubbish Removal: The Budget-Friendly Option
Pros:
Cost-Effective: If budget considerations are a significant concern and you have the time and resources to spare, DIY rubbish removal can be the more cost-effective choice. You can avoid the expenses associated with skip hire, including delivery and collection fees.
Flexibility: DIY rubbish removal provides you with complete control over when and how you dispose of your waste. You can adapt your schedule to fit your needs.
No Space Constraints: Unlike skip hire, there are no space constraints when it comes to DIY rubbish removal. You won't need to allocate an area for skip placement.
Cons:
Time-Consuming: DIY rubbish removal can be time-consuming, especially for projects involving large quantities of waste. It requires multiple trips to waste disposal facilities, which can eat into your schedule.
Physical Labor: Removing waste yourself involves lifting and transporting heavy and often bulky items, which can be physically demanding and, in some cases, pose safety risks.
Disposal Fees: Keep in mind that some waste disposal facilities charge fees based on the type and quantity of waste you bring, which can add to your costs.
UK Law and DIY Rubbish Removal: In the UK, disposing of waste yourself must also adhere to regulations. The Duty of Care law obliges you to ensure your waste is disposed of properly. This includes verifying that any facility you use has the necessary permits and disposes of waste in an environmentally responsible manner.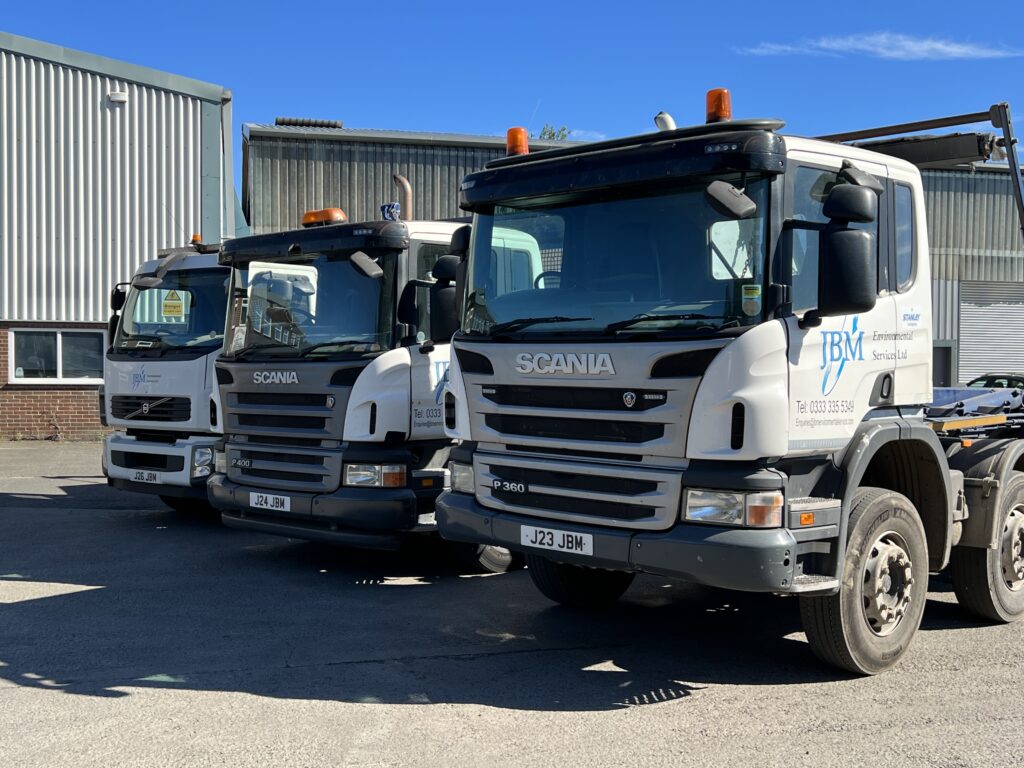 Making the Right Choice
Ultimately, the decision between skip hire and DIY rubbish removal hinges on your specific circumstances. Here are some key factors to consider:
Budget: If cost is a significant concern and you have the time and resources to spare, DIY removal might be the way to go.
Convenience: If you value convenience and have limited time or physical capabilities, skip hire is often the wiser choice.
Waste Volume: For larger projects or substantial waste volumes, skip hire is often the more efficient and convenient option.
In conclusion, there's no one-size-fits-all answer to the skip hire vs. DIY rubbish removal debate. It depends on your project, budget, and personal preferences, all while keeping UK laws and regulations in mind. By weighing the pros and cons outlined in this article, you can make an informed choice for efficient waste management that suits your needs and complies with local laws.
Remember, regardless of your choice between skip hire or DIY rubbish removal, responsible waste disposal and recycling should always be a top priority. Always adhere to local waste disposal regulations and consider the environmental impact of your choices.
If you're looking for reliable skip hire services in the UK, contact JBM Environmental Services Ltd today to discuss your waste management needs. We offer a range of skip sizes and flexible options to accommodate your requirements, making waste management a breeze for you while ensuring compliance with UK regulations.