NAtionwide Vehicle SCRAPPAGE
Trusted Scrap Vehicle Removal in Gateshead, Newcastle, and the North East
JBM is your go-to solution for scrapping your vehicle anywhere in the UK. Whether you have an MOT failure, non-runner, or accident-damaged vehicle, we offer reliable local scrap vehicle collection services in Gateshead, Newcastle, Durham, and throughout the North East region. Partnering with reputable companies across the UK and Ireland enables us to facilitate hassle-free scrap vehicle removal regardless of your location.
Ensuring Proper Scrap Vehicle Disposal - Choose JBM
When it comes to arranging a scrap vehicle collection and removal, choosing the right company is crucial to ensure proper disposal in line with current legislation. At JBM, we adhere to all necessary steps and regulations to guarantee responsible and legal scrap vehicle removals. Rest assured that your vehicle will be disposed of in an environmentally friendly manner, minimizing its impact on the environment.
Hassle-Free Process for Your Scrap Vehicle Collection
Whether you require local scrap vehicle collection around Newcastle, North East England, or anywhere else in the UK and Ireland, JBM ensures a seamless process. To proceed with your vehicle scrappage, ensure you have the V5C (log book) and the vehicle's key as proof of ownership. If you lack these documents, contact us, and we'll discuss alternative options.
Types of Scrap Vehicles We Collect
At JBM, we cater to all types of scrap vehicles, including cars, vans, motorcycles, and commercial vehicles. With over 30 years of experience, our team is well-equipped to handle the fast and efficient removal of your scrap vehicle. Trust us for a hassle-free and eco-friendly solution to dispose of your unwanted vehicle responsibly.
Motorbike Scrappage in Gateshead and Newcastle
For motorbike scrappage in Gateshead and Newcastle, rely on JBM's expertise. Unlike scrapping a car, motorbike scrappage requires specific considerations. Selling your end-of-life motorbike for cash is illegal under the Scrap Metal Act of 2013. Our trusted partners assist with motorbike scrappage in North East England, providing guidance on the process, including completing Section 9 of your logbook and submitting it to the DVLA.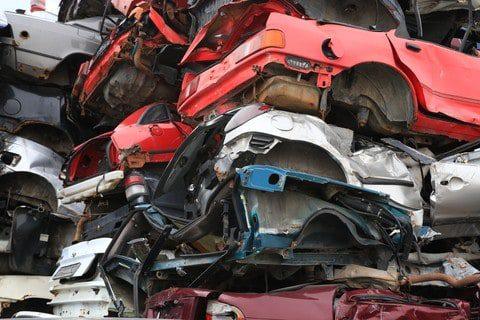 If you're looking to scrap your vehicle anywhere in the UK or Ireland, we can explain exactly what is required to scrap your vehicle with us if you call us free on 0333 335 5349. If you'd rather fill in our online form, we can usually get back to you within one working day.
You can find more information about the process from the gov.uk website.